Finalist in the Romantic Saga Novel of the Year 2023
Romantic Novelists' Association.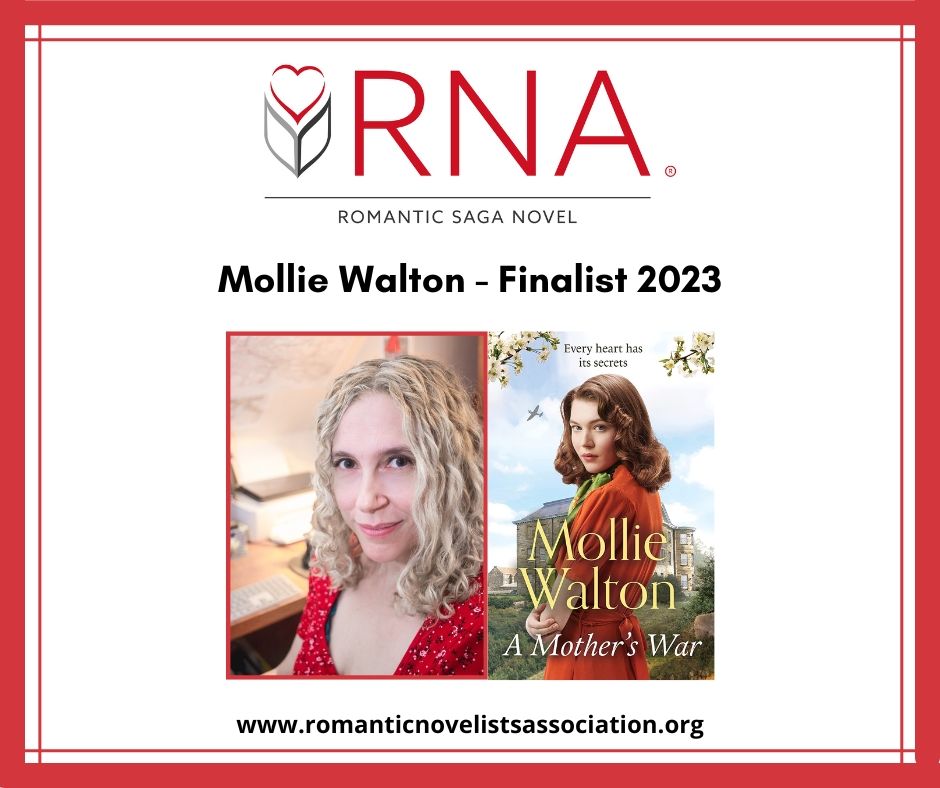 The first book of the Raven Hall Saga.
The inspiration for the Raven Hall Saga came when Mollie visited Ravenscar in North Yorkshire and the stunning Raven Hall Hotel with her daughter, where she fell in love with the beautiful cliff-top view. This idea grew into a planned trilogy of books set at Raven Hall, following the fortunes of the Calvert-Lazenby family throughout World War Two.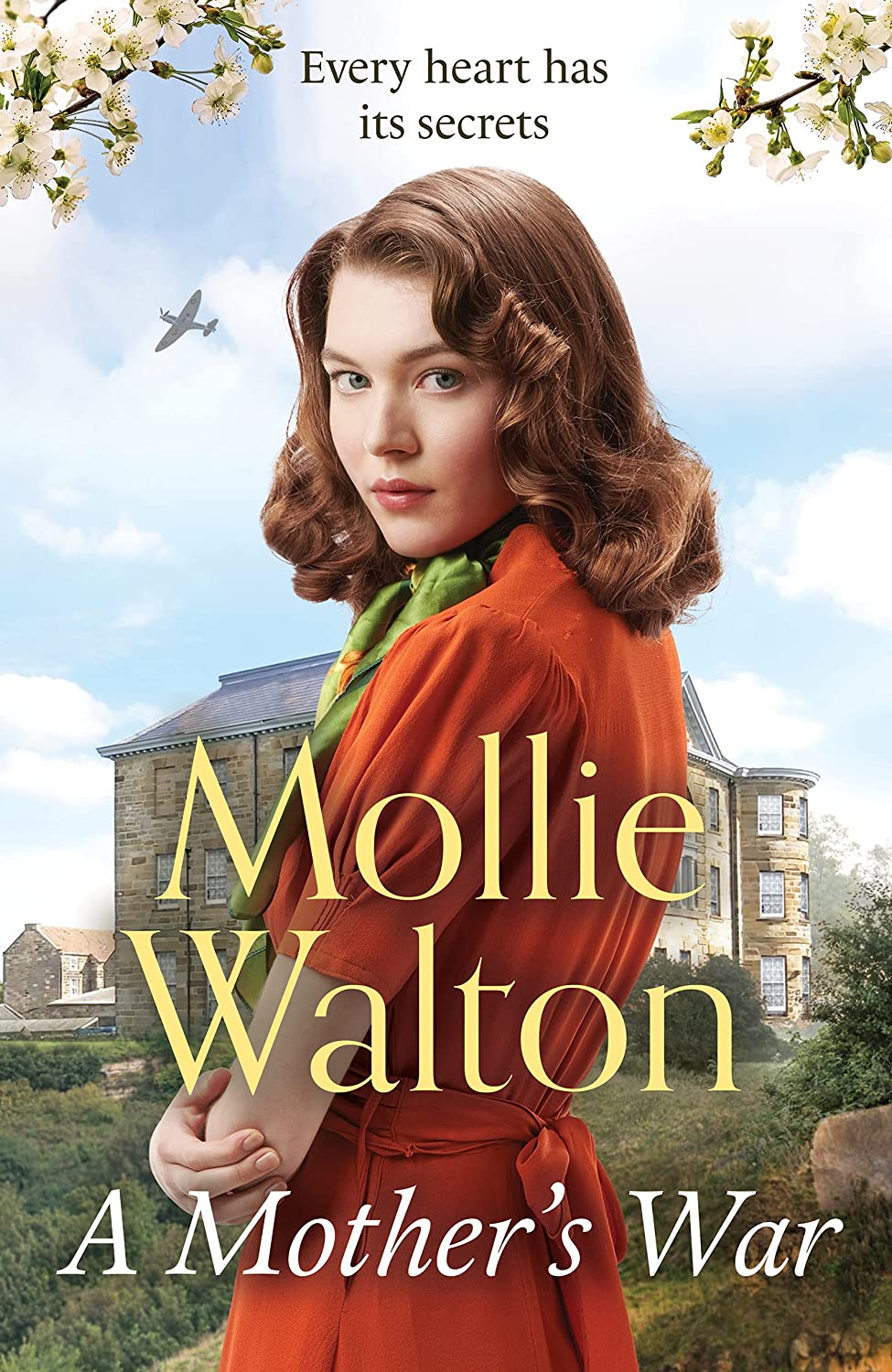 North Yorkshire, September 1939.
Rosina Calvert-Lazenby, the only surviving member of her family and widowed by forty-four, has lived at Raven Hall all her life. With war approaching, Rosina must be strong for her daughters, five confident young women who are thick as thieves.
When the RAF come to stay at Raven Hall, Rosina finds herself intrigued by their charismatic, albeit young, officer. But is there time for love with the war looming and her eldest daughter leaving home?
Grace Calvert-Lazenby, twenty-one years old and newly graduated from Oxford, is determined to live a fuller life. Leaving behind her mother and sisters at home, she joins the Women's Royal Naval Service.
Trading the safety and familiarity of Raven Hall for exhausting drills, difficult training and conflicting acts of secrecy will not be easy. But Grace knows that everyone has a part to play in the war and she is ready for a brave new adventure.
With so much on the line, Rosina and Grace must learn how to push themselves and have the courage to lead those around them into the unknown . . .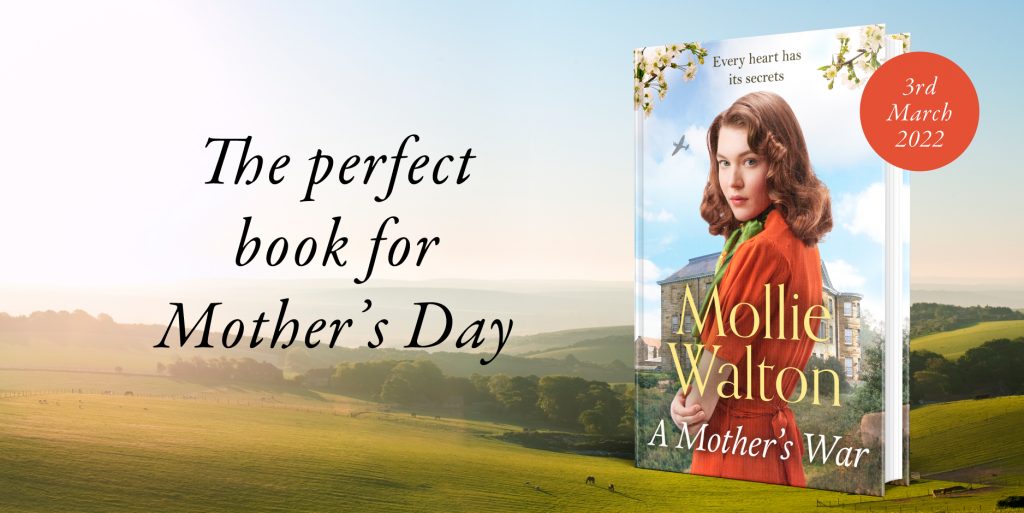 A MOTHER'S WAR is out in hardback, e-book, paperback and audio HERE.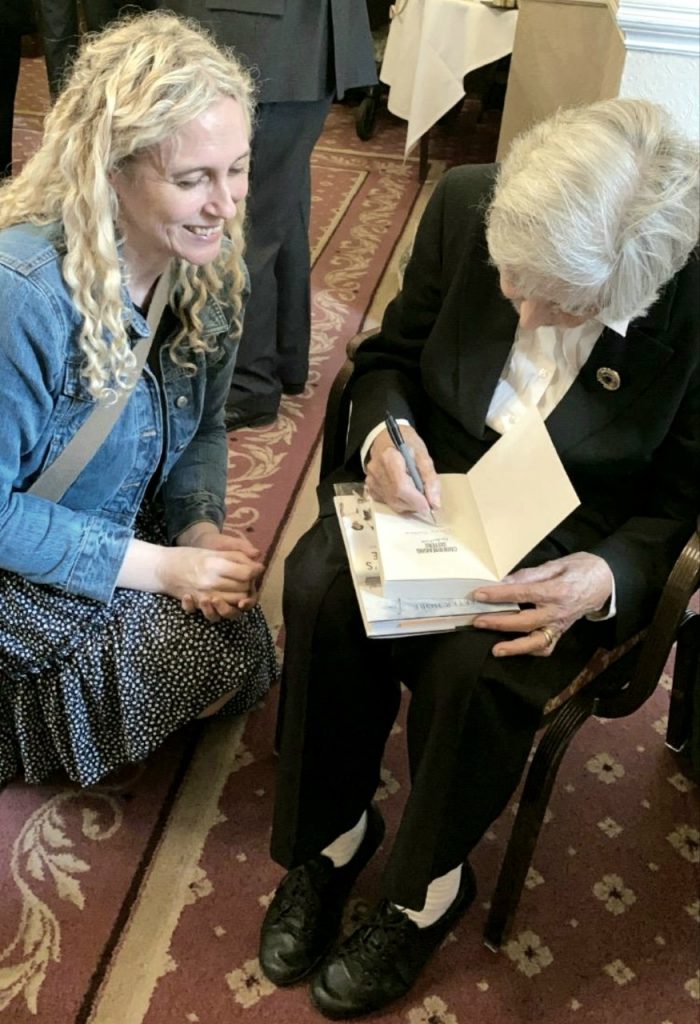 This is the moment I was privileged to meet Pat Owtram, a real-life WW2 hero. Pat joined the Wrens and worked as a wireless telegraphist, the exact same job that Grace does in A Mother's War. Pat signed my copy of her book for me: Codebreaking Sisters: Our Secret War (BUY HERE). Pat was also kind enough to let me interview her about her memories, some of which inspired Grace's experiences in my novel.
Here's Pat giving a speech about her wartime experiences: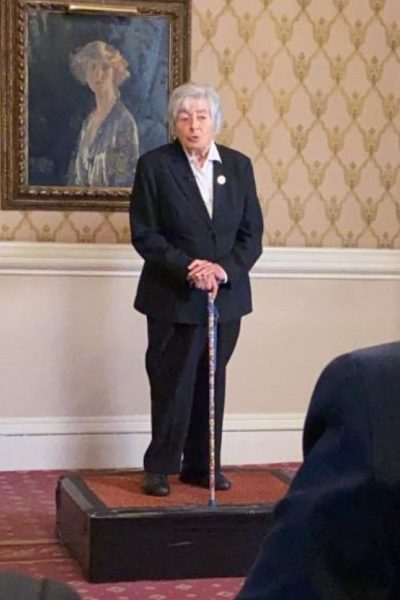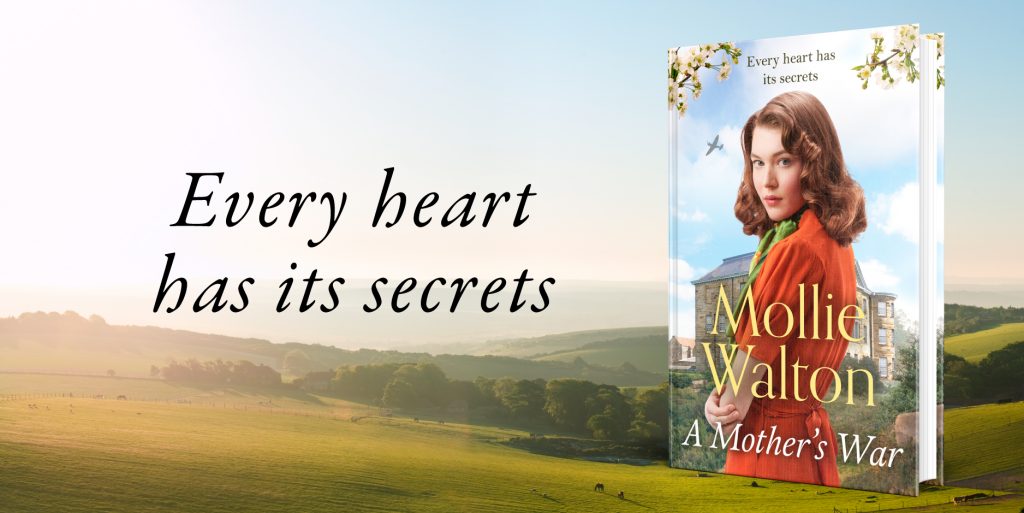 Here is the wonderful Raven Hall Hotel; a fictional version of this house is the model within which the Raven Hall books are set. I've visited the hall on a number of occasions, as I just cannot keep away!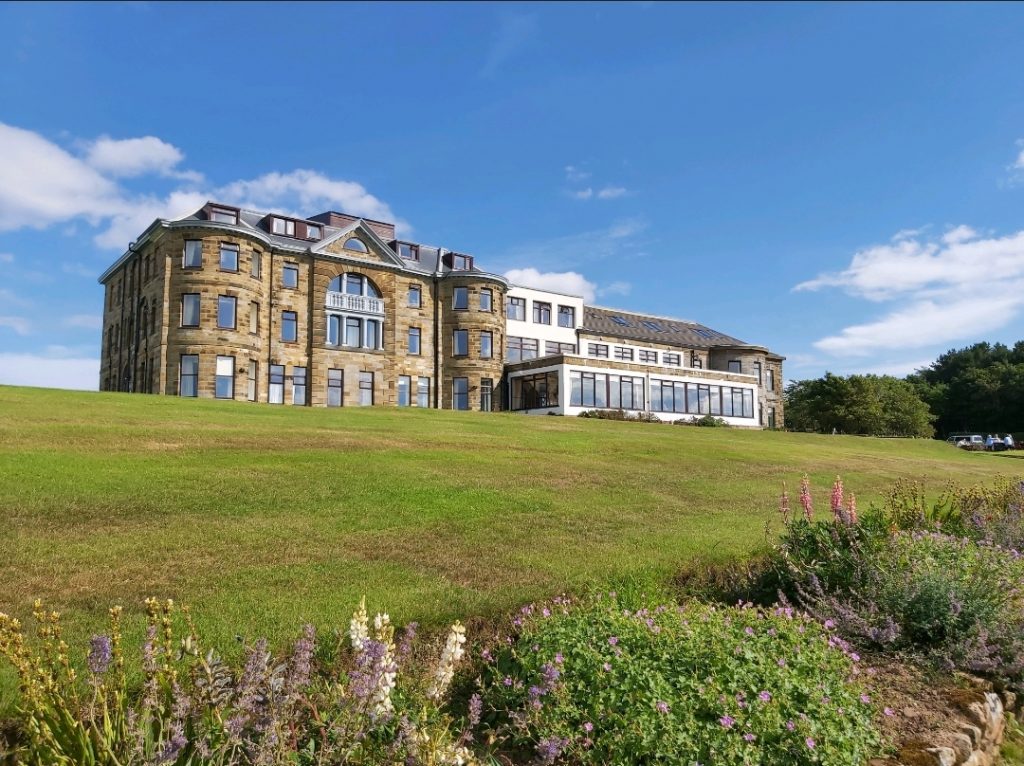 The hall's grounds are full of secret walkways and incredible views: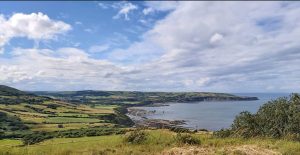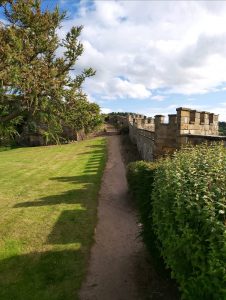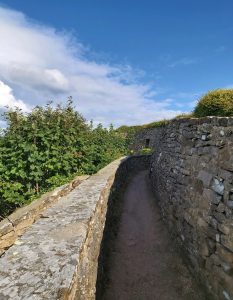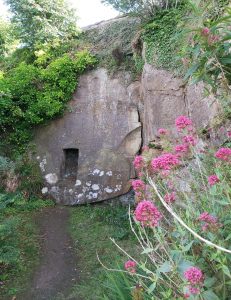 Here is the seal colony beach that Rosina and Harry go for a walk on in the novel: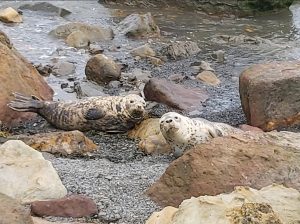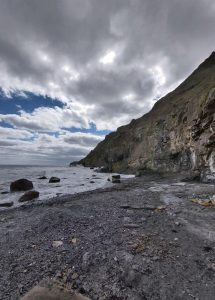 I also visited Scarborough as part of my research for The Raven Hall Saga.
Here is Cecil Court, which used to be the Hotel Cecil on Ryndleside. Wrens really stayed here during the war and this is where Grace stays in the book: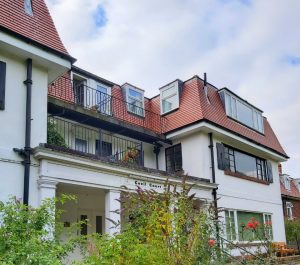 Also, Grace and Jim go for a walk in the park opposite the hotel, called Peasholm Park. I strolled around this park, just as Grace and Jim do in the novel: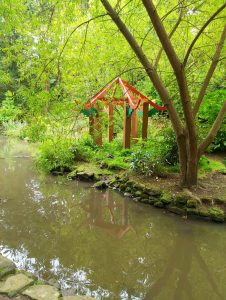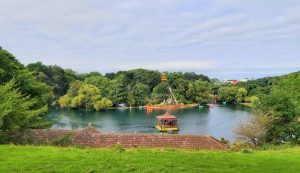 If you wish, you can go to Ravenscar and Scarborough to visit all of these locations yourself, perhaps even staying at the real Raven Hall Hotel!
For more pictures about THE RAVEN HALL SAGA, visit this Pinterest board HERE.
Here's the author with the other saga finalists at the Romantic Novelists' Association Awards, where A MOTHER'S WAR was shortlisted as a finalist in the Romantic Saga Book of the Year Award. Left to right: Diane Allen, Betty Walker, Vicki Beeby and Mollie Walton. An absolute honour to be there.