Mollie Walton is the saga pen-name for historical novelist Rebecca Mascull.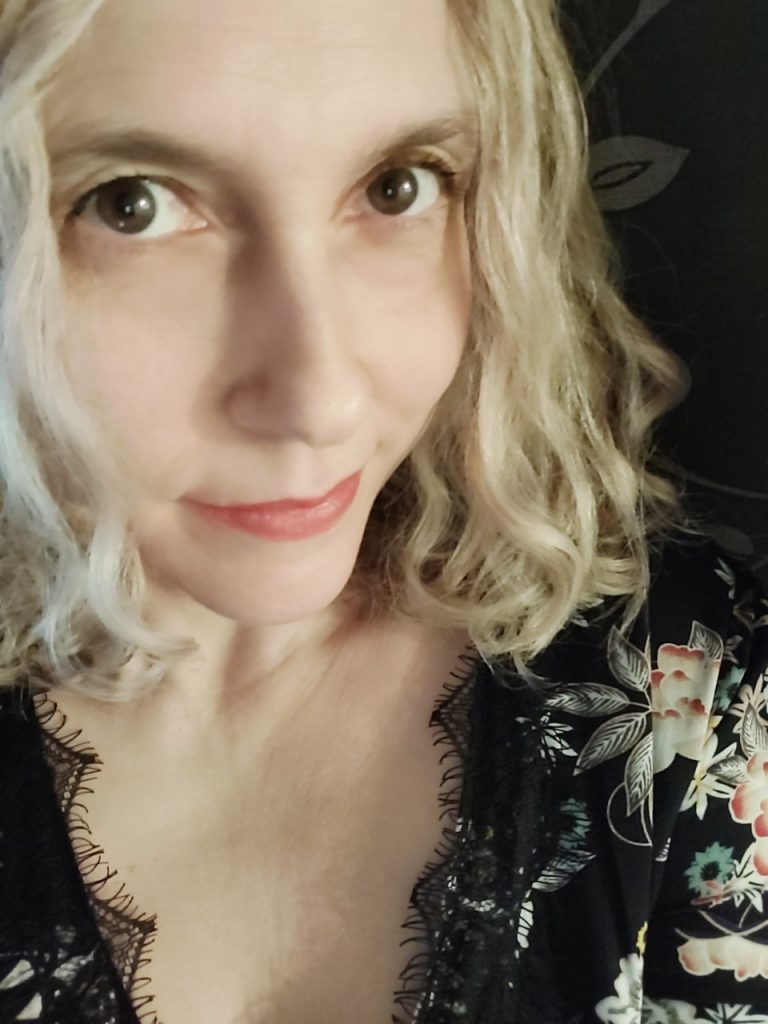 Discover the Mascull novels…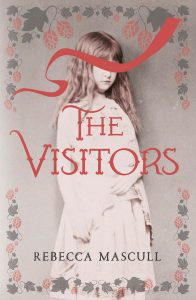 Imagine if you couldn't see
couldn't hear
couldn't speak…
Then one day somebody took your hand and opened up the world to you.
Adeliza Golding is a deafblind girl, born in late Victorian England on her father's hop farm. Unable to interact with her loving family, she exists in a world of darkness and confusion; her only communication is with the ghosts she speaks to in her head, who she has christened the Visitors. One day she runs out into the fields and a young hop-picker, Lottie, grabs her hand and starts drawing shapes in it. Finally Liza can communicate.
Her friendship with her teacher and with Lottie's beloved brother Caleb leads her from the hop gardens and oyster beds of Kent to the dusty veldt of South Africa and the Boer War, and ultimately to the truth about the Visitors.
---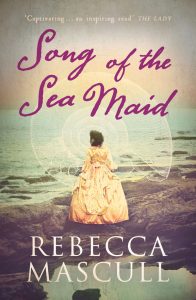 An orphan in a home for the destitute
dreams of being a scientist.
But this is the 18th Century…
and she is a little girl.
As a child living on the streets of London, then in an orphanage, Dawnay Price grows up determined not to let her background stand in the way of her ambitions.
In an era when women rarely travel alone, especially for scientific study, Dawnay sets sail aboard The Prospect to the beautiful Iberian Peninsula. Amid rumours of mermaids in the sparkling waters, she makes some unexpected discoveries, including what it means to fall in love.
Having fought hard against convention, Dawnay is determined to put her career above all else. Yet as war approaches she finds herself divided by feelings she cannot control.
Told in Dawnay's words, this is an unforgettable story about what it takes to achieve your dreams, even when they seem impossible.
---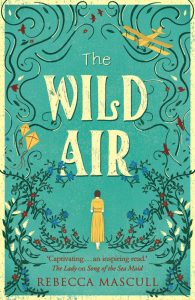 In Edwardian England, aeroplanes are a new, magical invention, while female pilots are rare indeed.
When shy Della Dobbs meets her mother's aunt, her life changes forever. Great Auntie Betty has come home from Kitty Hawk, North Carolina, across whose windswept dunes the Wright Brothers tested their historic flying machines. Della develops a burning ambition to fly and Betty is determined to help her.
But the Great War is coming and it threatens to destroy everything – and everyone – Della loves.
Uplifting and page-turning, THE WILD AIR is a story about love, loss and following your dreams against all odds.
---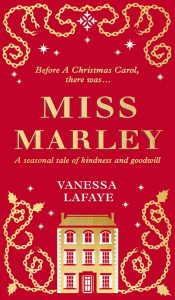 MISS MARLEY by Vanessa Lafaye
with Rebecca Mascull
Before A Christmas Carol there was… Miss Marley.
A seasonal tale of kindness and goodwill.
Orphans Clara and Jacob Marley live by their wits, scavenging for scraps in the poorest alleyways of London, in the shadow of the workhouse. Every night, Jake promises his little sister 'tomorrow will be better' and when the chance to escape poverty comes their way, he seizes it despite the terrible price.
And so Jacob Marley is set on a path that leads to his infamous partnership with Ebenezer Scrooge. As Jacob builds a fortress of wealth to keep the world out, only Clara can warn him of the hideous fate that awaits him if he refuses to let love and kindness into his heart…
In Miss Marley, Vanessa Lafaye weaves a spellbinding Dickensian tale of ghosts, goodwill and hope – a perfect prequel to A Christmas Carol.
---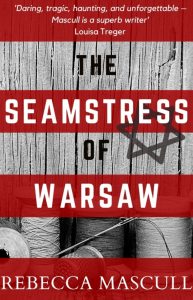 BUY THE BOOK HERE
"What a stunning achievement, I'll never forget it" – JILL MANSELL
Daring, tragic, haunting, and unforgettable – Mascull is a superb writer. – Louisa Treger , author of The Dragon Lady
1940
London
A man learns a shocking truth about his past.
Warsaw
A mother writes a diary as the ghetto walls go up.
From the bombed streets of London, to occupied Warsaw, to the Polish forests bristling with partisans, will their paths cross? Will their pasts be reconciled? And will they survive the deadly assaults on their freedom and their lives?
THE SEAMSTRESS OF WARSAW is a tale of endurance and loss, family and blood, stories and histories, that questions the nature of who we are and where we are going, when the road ahead is burning.